This Chrome extension makes your Gmail inbox hidden by default. All other views remain accessible as normal, so you can search your archive or compose messages without getting distracted.
Ahhhhhh.
P.S. When you actually want to see your inbox, press "Show Inbox".
✨ New feature! ✨ Inbox Lockout
Got an inbox habit? Let's fix that. Inbox Lockout lets you lock yourself out of your inbox at times you specify.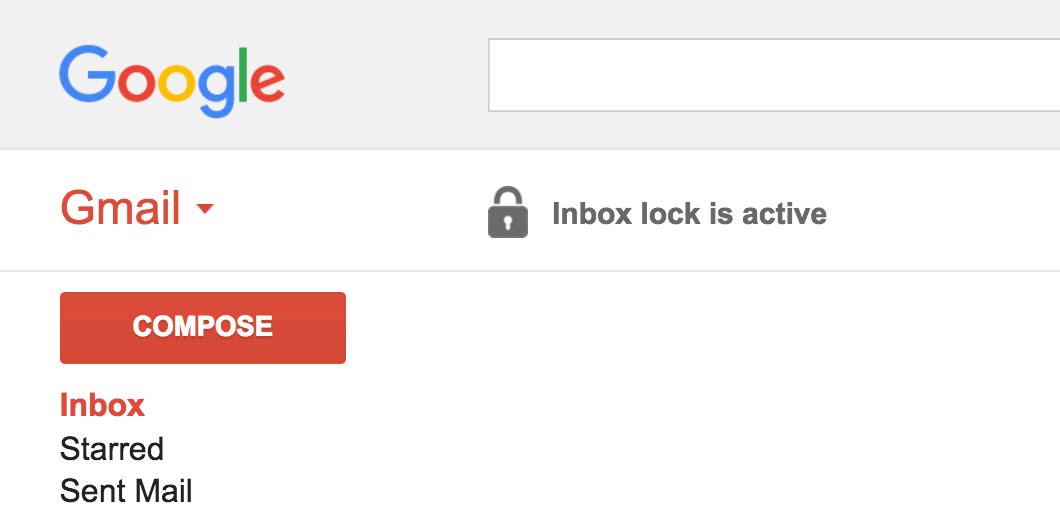 Try scheduling inbox lockouts for mornings, evenings and weekends. Your life will be better.
What people are saying...
Some of the 💖 from the Chrome Web Store:
"Fantastic. Can't tell you how many times I just wanted to do one thing in my email and got lost in my inbox. Wish I had had this years ago."

— David Peralta
"I am instantly less stressed!! I've been waiting for this extension. Thank you!!!"

— Niall Fennell
"You won't believe how much not seeing your inbox will increase your productivity. I love this extension."

— Stevie Clifton
Common questions
Why would I use this?
If you're into batch processing or the Pomodoro technique, this extension will probably make sense to you.
If you're okay being frequently interrupted, or you have a job that obliges you to deal with new email very quickly, this extension probably isn't for you.
Does it work on Inbox by Gmail?
Yes, the extension supports both classic Gmail and Inbox by Gmail.
How does this compare to Inbox Pause?
Both extensions protect your focus when using Gmail. The main difference is that Inbox When Ready hides your entire inbox by default, while Inbox Pause only hides incoming mail.
Some people consider Inbox When Ready an alternative to Inbox Pause, but the two extensions can be used together. For more detail, see this page.
What about my privacy?
The extension requests the minimum Chrome permission it requires to add the "show / hide" inbox feature to Gmail. The extension does not require Gmail API access and it will never read your emails or collect other private information.
For more detail, see the privacy policy.
The technical among you are encouraged to review the extension source code.
Where can I send feedback?
Please send feedback, ideas or support requests to [email protected].